Lawn
Your one-stop shop for lawn care is here. Visit us for premium quality lawn care products to keep your yard looking lush all summer long.
Whether it's seed, weed control, or the best fertilizer blends in the Kootenays, we've got you covered. Our knowledgeable staff is ready to answer any questions and help you find the right products for your lawn.
Services
Expert Advice
Expert Advice
Questions about starting a lawn or keeping it healthy?
Send us a photo, give us a call or come into the store and our expert team will give you the knowledge, products and tools you need to help your lawn look great all summer long.
Seed
Seed
We're proud to carry our own custom-blended varieties or lawn seed and cover crops.
Blended here on-site, our seed blends are custom made for optimal performance in our region.
Fertilizer
Fertilizer
Year-round protection for your yard. Specially formulated for our unique region.
Our custom-blended fertilizer will help you green your lawn over the spring and summer and protect it from cold over the winter.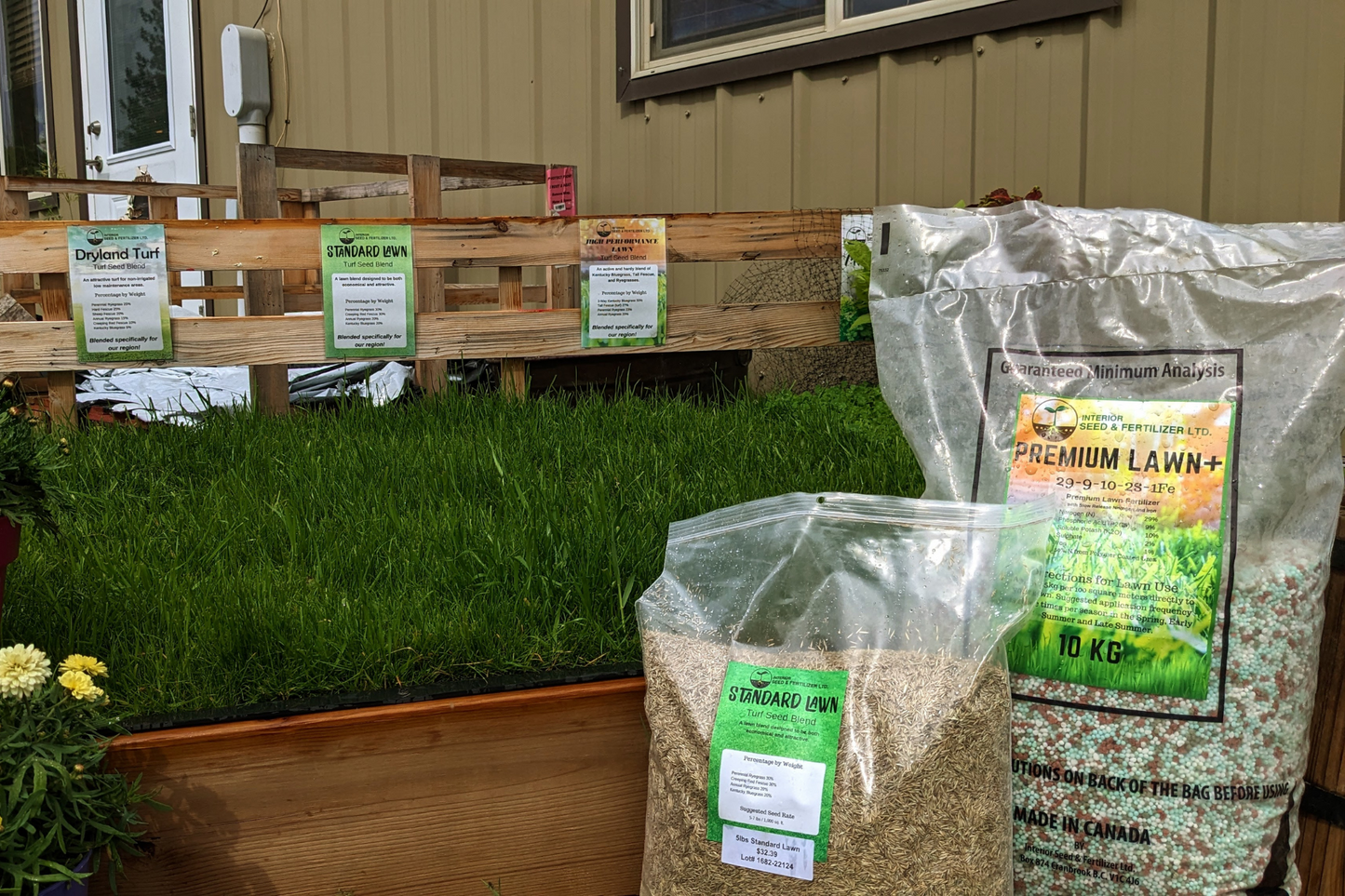 "I needed a small amount of micro clover and the ladies went out of their way to get some for me. They didn't charge extra for the special effort." -Elaine